1969 Chevrolet Camaro Z/28 302 X33 DZ Tuxedo Black FOR SALE at HEARTBEAT CITY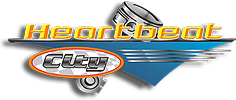 1969 Chevrolet Camaro Z/28 302 X33 DZ Tuxedo Black
Super clean original 1969 Camaro Z/28 X33 car with all original GM sheet metal. Rust free car with super clean floors, trunk, quarters, fenders, and doors. These are all the original panels to this car. Nothing has been replaced. I cannot remember the last time I saw a 10/10 coded 1969 Z/28 this clean. Note: Less than 2% of the 1969 Camaros were sold in Tuxedo Black. This is one of the rarest colors offered.
THIS CAR HAS BEEN SOLD!
Vehicle Details:
1969 Chevrolet Camaro Z/28 302

VIN 124379N603167
Mileage 31802
Trim Tag:
ST69 12437 NOR 259554
TR711 10/10
02D X33
Option List:
Z/28 302/290 hp Performance Package
M-21 4 speed Muncie transmission
12 Bolt 3.73 BU Rear (original to car)
Positraction
J52 Power disc brakes
Rally Sport (added to car)
Tuxedo black exterior
Standard black interior
Standard black seatbelts
Special interior group
Bucket seats w/headrests
Console
Tachometer & gauges
Push button AM radio
Fast Ratio steering
Rosewood steering wheel (GM mint)
Endura front bumper
Cowl Induction
Soft Ray tinted glass
Front & rear spoilers
Dual exhaust
Style trim
Rally wheels
Rear bumper guards
Air Injection reactor (smog)
The engine in this 1969 Z/28 is an original 302 DZ, however, it is not the original engine to this car.
The current DZ engine has a production date of V0318DZ. Recently a very nice gentlemen sold us a short block that is dated perfectly for this car. That engine is dated V0213DZ. I checked the VIN on that engine and compared it to this Camaro and it is 1400 vehicle numbers before the VIN on this Black 1969 Z/28. That means the V0213DZ engine was produced the day before the original engine to this Camaro.
Facts are facts and there are a lot of people and or dealers advertising and offering cars with restamped engines where they declare them original or if nothing else, they are alluding to originality with comments such as "Numbers Matching" or "Restoration Motor", and "Period Correct". The reality is an original "Born With Engine" is hard to find. We have a Silver 1969 Z/28 Camaro on this site with its original Born with Engine and original tank sticker and it is a California car to boot.
This particular black Z/28 has brand new tires (5), the engine runs strong, and she drives very nicely. The paint in the photos look better than it really is. The paint is a good 20 years old, but it is still respectable and the car is very nice. The doors open and shut like they should. The body lines are nice as they should be for original sheet metal.
The gentlemen I bought the car from had converted the car to electric Rally Sport Headlights. They work great. Originally the car was a standard headlamp car. The interior is original and rather nice. No damage to the factory original door panels. The tachometer and all gauges on the console work perfectly. The clock is weak. The original GM Rosewood steering wheel is flawless.
We are always interested in good trades for 1967-1969 Camaros or parts. We are especially interested in Rare and NOS parts. Perhaps you have a collection or parts and or a project car and parts and want to get a rare car that runs and drives that you can take out anywhere. This would be the car for you.
THIS CAR HAS BEEN SOLD!