1969 Camaro Z/28 302 Crossram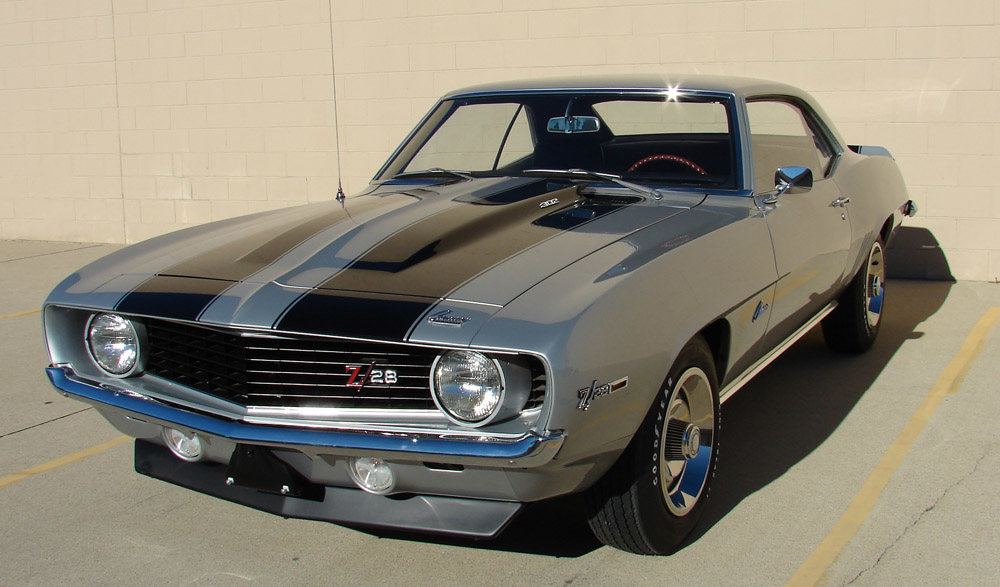 This is an authentic 1969 Z/28 original born with drive train
Selling dealer: Wilkins Chevrolet Norfolk, Virginia
Production date: May 15, 1969
Documents: NCRS paperwork see photograph
Factory Original Options:
Body Trim Plate: X77 05A
Engine: T0505DZ 302-290 HP
Transmission: P9C15A Muncie 4 Speed M20
Rear Axle BU0513G2 12 Bolt 3.73 Positraction rear
Original Color: Cortex Silver w/Black Stripes
Original Interior: Standard Black Bucket Seats
Z/28 Performance Package
Crossram dual 4 bbl Set Up (Original GM Dated)
Crossram 4295 Carburetors( Original GM 924 Dated)
Steel Crossram Hood (GM)
Factory TI ignition system
Factory Performance Headers
Standard black Interior
Standard seatbelts
Tilt Steering
Rosewood steering wheel (GM)
Power steering
Power front disc brakes
Center console
Tachometer & gauges
Center clock
Tinted glass
Spoilers front & rear
Positraction
Dual Exhaust
F41 Suspension
Rally Wheels
This is probably one of the finest cars I have ever owned. I would rate this car up there with my 1969 ZL-1 Camaro and my Black 427 COPO Camaro. With that being said, this is the finest 1969 Z/28 I have ever encountered. The only reason I am selling this car is because I also own the only All Aluminum canted valve Smokey Yunick 302 Hemi Crossram 1969 Z/28 with 4 wheel factory JL-8 brakes. The Hemi Z/28 just happens to be the same color combination as this Crossram Z/28. Therefore, I am offering this one for sale. I have added a couple pictures of the Hemi 302 Z/28 at the end of the Photos.
This 1969 Camaro Z/28 Crossram car is not only original born with original drive train, it also has flawless body lines and paint. Fit and finish is absolutely outstanding. Every component is original and dated with no re stamps or look alike parts. The Crossram is Genuine GM 1969 vintage as are both Crossram Carburetors #4295 Match dated 924. But the best attribute about this car is the fact that it runs and drives like a dream. Engine idles at 850-900 RPM. When is the last time you saw a Z/28 with a Crossram run like that? See Videos in listing. You can hear the key buzzer buzz prior to starting.
This car is not for the guy who shops at the car auctions or compares auction cars with reproduction crossrams and imported body panels to a top notch professional restoration such as this one. This Camaro is top of the food chain and will have a very few peers. The Camaro offered here is for the most discriminating collector with an eye for quality and need to own the very best he or she can find.
I would be happy to assist the buyer with Personalized delivery inside or outside the USA.
We are also happy to answer any questions. Please feel free to email: Heartbeatcity427@aol.com or to call Heartbeat City during business hours. Thank you for your interest.
We are also interested in NOS Camaro parts and Used Rare Camaro parts and project cars for possible trade.
THIS CAR HAS BEEN SOLD
Note: Heartbeat City is not a car dealer. You are responsible to your state for sales tax.
This Camaro belongs to the owner of Heartbeat City and is currently part of his collection.